Have you ever considered becoming an affiliate marketing manager or partner? The timing has never been better.
There is a growing demand for talented affiliate marketers as more businesses and entrepreneurs turn to online marketing to promote their products and services.
If you have the skills and experience required to succeed in this creator economy, you may find yourself in high demand in the coming years.
In this comprehensive guide, I'll show you exactly how to find affiliate marketing jobs.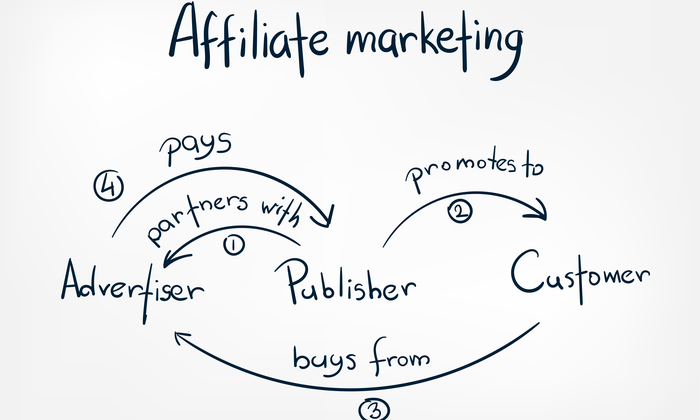 What Is in the Affiliate Marketing Job?
Affiliate marketing is a type of commission-based marketing in which a company compensates its affiliates for each customer brought in by the affiliate's own marketing efforts.
Experience in affiliate marketing is essential, as an affiliate must be able to drive communication and create plans that result in new customers.
3 Ways To Get Affiliate Marketing Jobs
1. Start Your Own Affiliate Marketing Business
Starting your own online affiliate marketing business is a great way to get started in the industry.
You'll be in charge of your own company, and you'll be able to promote whatever products or services you want.
Finding a niche market and building an audience of people who are interested in what you're promoting are the keys to success.
You can build on various social media channels such as YouTube, blogging, Instagram, etc.
2. Become A Digital Marketing Specialist
Working as a digital marketing specialist can be a great way to get started as an affiliate marketer.
This position is in high demand, allowing you to work with a variety of companies, learn new skills, and be well compensated.
So, when hired as a digital marketing specialist, try to learn as much as possible. Because this will provide you with the necessary skills and experience to work as an affiliate marketer in the future.
Make sure to keep any job alerts from an online job board open.
3. Become An Affiliate Marketing Manager
A great way to learn about affiliate marketing is to become an affiliate manager and work directly with customers and product marketing teams to increase sales.
The first step is to apply for a position as an affiliate manager with a company whose products or services you want to promote.
You can start your own affiliate marketing agency after gaining some experience.